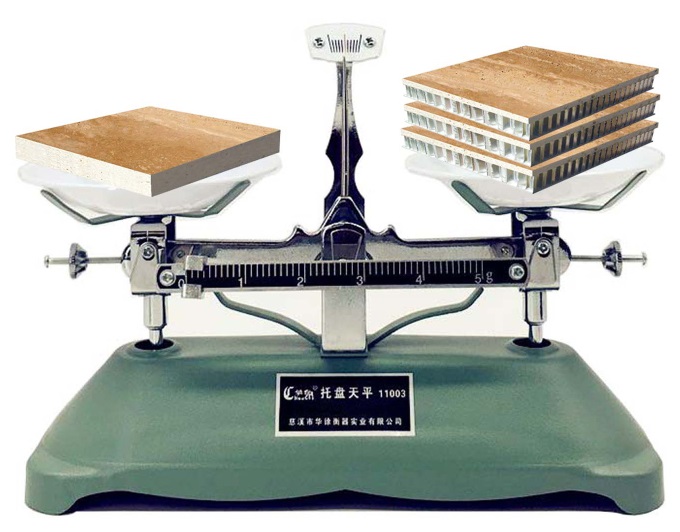 Advantages of Honeycomb Stone Panels:
(1). Real Thin

(2). Real Stone
(3). Real Strong
(4). Real Flexible
(5). Real Lightweight
(6). Real Energy-saving
(7). Real Economic and Easy to Installation
Maximal size:
Honeycomb Stone Panels can be made at any sizes up to 60" x 110"
Cutting tolerance about: -1mm~+1mm
Weight is about 4.6LBS/SF,approximately 65% less than standard 3/4" solid slab material.
Can be any granite,marble,limestone,travertine,onyx,sandstone etc.
Can be polished,honed,antiqued (acid),sandblasted,tooled,grooved,bush hammered,flamed for choice.
(1). Saw Cut Straight Edge
(2). Miter Cut Edge
(3). Laminated Edge
(4). Mitered Edge
(5). Square Laminated Corner Edge

(6). Square Mitered Corner Edge
(1). Interlock Clip System
(2). Aluminum Plate System
(3). Bolt Nut System
Easy to Installation:
Honeycomb Stone Panels can be installed directly over the existing cladding without the need for expensive demolition or reinforcing the building structure.They can be used over brick,metal,concrete,stuco and others.Installable using concealed mechanical fasteners or adhesive,making installation the easiest with no sweats,reduced installation cost and time.Estimated one worker can install about 1000SF Stone Panels onto wall within 8 hours per day on average.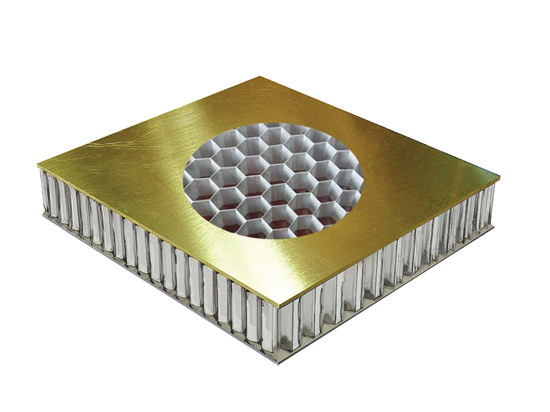 Special Structure:
Aluminum honeycomb panel is composed of one top skin sheet,one honeycomb core layer and one back skin sheet,its honeycomb core is an empty regular hexagonal structure,the air between the honeycomb core is divided and closed in cells by its top skin sheet and back skin sheet,which prevents its air cross-ventilation,so heat or sound outside is very difficult to convert and transmit to it.Because of this special structure,aluminum honeycomb panel is a good heat insulation and sound proof material for building construction.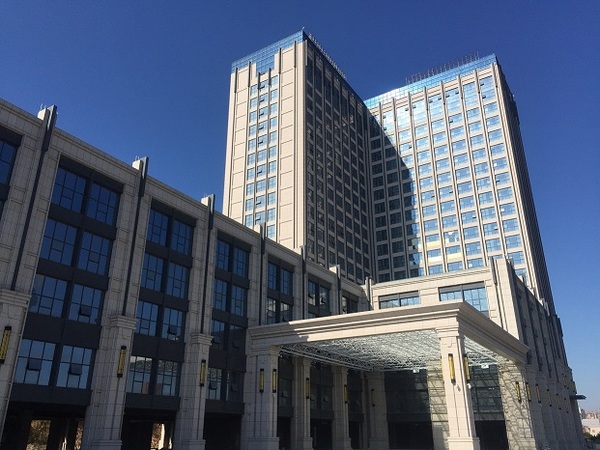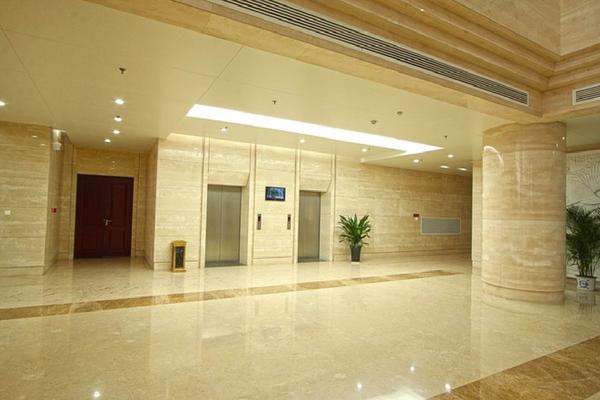 Honeycomb Stone Panel is a lightweight and very strong composite stone panel,it is extensively used for interior and exterior wall cladding.Once building is covered with it,the building looks elegant,luxury and grand immediately.That is why it becomes popular,more and more architects,general contractors,designers,engineers and property owners of all over of the world choose it for their projects.
For interior,Honeycomb Stone Panels can be used for interior wall cladding,for making table tops for home and restaurant,for making counter tops for luxury boat yacht,motor home,subway,train,aircraft and marine,for elevator's wall and floor,for column envelope,as background wall,as partition for restroom etc.
For exterior,Honeycomb Stone Panels can be used for facade wall envelope such as curtain walls and rain screens for commercial and residential projects,for govenment,for education,for hospital,for hotel,for villa,for retail as well.